AffiAB®Rabbit anti-14-3-3 epsilon Antibody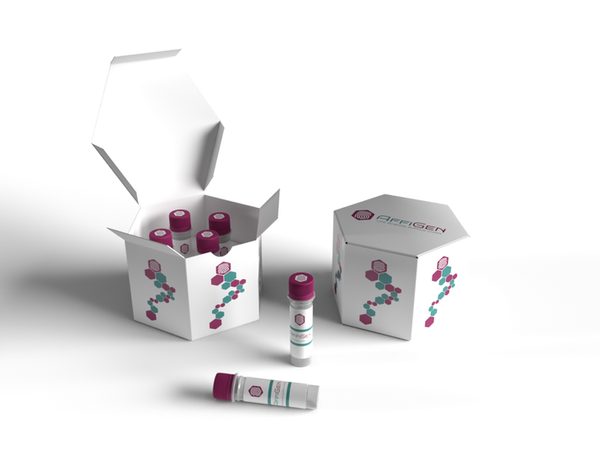 AffiAB®Rabbit anti-14-3-3 epsilon Antibody
CAT# AFG-YBP-0002
Size: 100 µL
Conjugation: Unconjugated
Available Conjugations

Contact info@affigen.com for pricing
AffiAB® anti A2ML1 Magnetic Beads Conjugated
AffiAB® anti A2ML1 FITC Conjugated
AffiAB® anti A2ML1 Biotin Conjugated
AffiAB® anti A2ML1 AF350 Conjugated
AffiAB® anti A2ML1 AF405M Conjugated
AffiAB® anti A2ML1 AF488 Conjugated
AffiAB® anti A2ML1 AF555 Conjugated
AffiAB® anti A2ML1 AF568 Conjugated
AffiAB® anti A2ML1 HRP Conjugated
AffiAB® anti A2ML1 AF405S Conjugated
AffiAB® anti A2ML1 AF405L Conjugated
AffiAB® anti A2ML1 AF546 Conjugated
AffiAB® anti A2ML1 AF594 Conjugated
AffiAB® anti A2ML1 AF610 Conjugated
AffiAB® anti A2ML1 AF635 Conjugated
AffiAB® anti A2ML1 AF647 Conjugated
AffiAB® anti A2ML1 AF680 Conjugated
AffiAB® anti A2ML1 AF750 Conjugated
AffiAB® anti A2ML1 APC Conjugated
AffiAB® anti A2ML1 PE Conjugated
AffiAB® anti A2ML1 AP Conjugated
AffiAB® anti A2ML1 Cy Conjugated
AffiAB®Rabbit anti-14-3-3 beta Antibody

Species
H, M, R, B, C, Mk, S, Z
Immunogen
KLH-conjugated synthetic peptide encompassing a sequence within the C-term region of human 14-3-3 epsilon. The exact sequence is proprietary.
Clonality
Polyclonal Antibody
Purification_Method

The antibody was purified by immunogen affinity chromatography.

Synonyms

14-3-3 protein epsilon; 14-3-3E

Dilution

WB (1/500 - 1/1000), IF/IC (1/100 - 1/500)

Storage

Store at -20℃. Avoid repeated freeze / thaw cycles.